Personalised
solutions
to fit your needs and your budget !
Let's meet up and take time to talk about your ideas and what you dream of for your wedding day ! Let me understand who you are and what are your wishes for your D-Day. We can create together a moment you won't forget.
In a spirit of mutual trust, we can develop your project and fix together the smallest details. My goal is to sublime this unique day and offer you the serenity you need to enjoy your time with your loved ones !
Discover several personalised formulas for your weddings that will meet all your expectations:
FULL ORGANISATION
The organisation is stressfull for you, you don't know where to start and you don't have time to do it ? I will guide you all along the preparations, forget the constraints and the obligations and let the magic happens !
Further information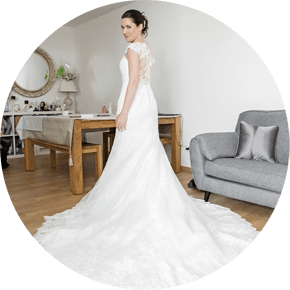 Partial organisation
You have very specific ideas and you already have selected some providers, you want to get involved in your wedding organisation but you still need some advice and a support on some points ? This is for you ! I am helping you to continue or finalise the preparations of your beautiful day.
Further information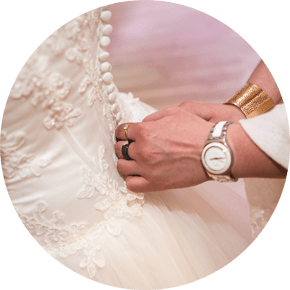 On the day coordination
Everything has been planned and well organised for several months, you just want to relax and enjoy peacefully your wedding day ? I advise you all along the preparations and I will take care of everything during the D-Day and you won't have to get worried about anything.
Further information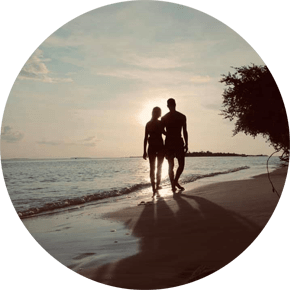 Destination weddings
You always wanted to get married at the other end of the world in a white sand beach or in the New-Yorker bustle ? Your dream is to celebrate your wedding in an idyllic setting with a fabulous view but you are worry about the preparations ?<br /> Let me help you realise your dream wedding and no matter where you are and where you want to go !
Further information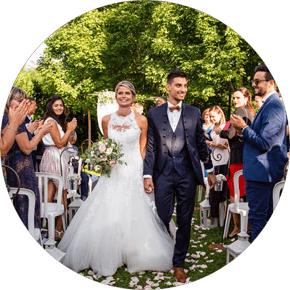 Secular ceremony
You have decided to choose a secular ceremony in order to add a personal character to this beautiful day ? However, you have many questions regarding the organisation because you don't really know what to do for this kind of ceremony ? I will give you my expertise to make a ceremony that sticks to your values, your personnality and the style of your wedding.
Further information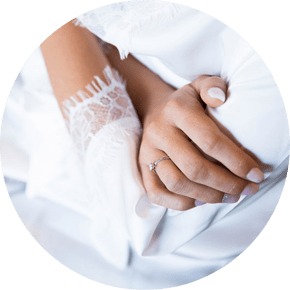 Help and advice
You want to organise yourself your wedding and that's great but some advice would not be too much ? Tell me what is your project and I will give you the main tools to make your wedding an unforgettable day !
Further information
Gallery
Here are some wonderful weddings !