How to choose your wedding dress ?
How the dress looks like ? Will it have a train ? A veil ? The guests are wondering all these things because the dress is certainly the most awaited thing at a wedding. Everyone is impatient to discover the queen of the day.
The dress is an essential part for your wedding. Here are some tips to help you choosing the perfect wedding dress !
Define the budget allocated to your wedding dress
You already have an idea of the dress of your dreams. You have saved a lot of photos on Pinterest and you have seen all the weddings blogs. Also you know all the latest creations from the most famous designers. So, you have an idea of the price that your dress could cost. And especially the price that you want to grant. It depends of course on the budget of the wedding and the importance you give to your wedding dress.
Be aware that there are all price ranges for wedding dresses. You are absolutely not forced to call on designers or seamstresses to have a custom dress. Furthermore, the ready-to-wear brands offer very beautiful models and this for all budgets! If you want to save money, it is also possible to rent the dress of your dreams.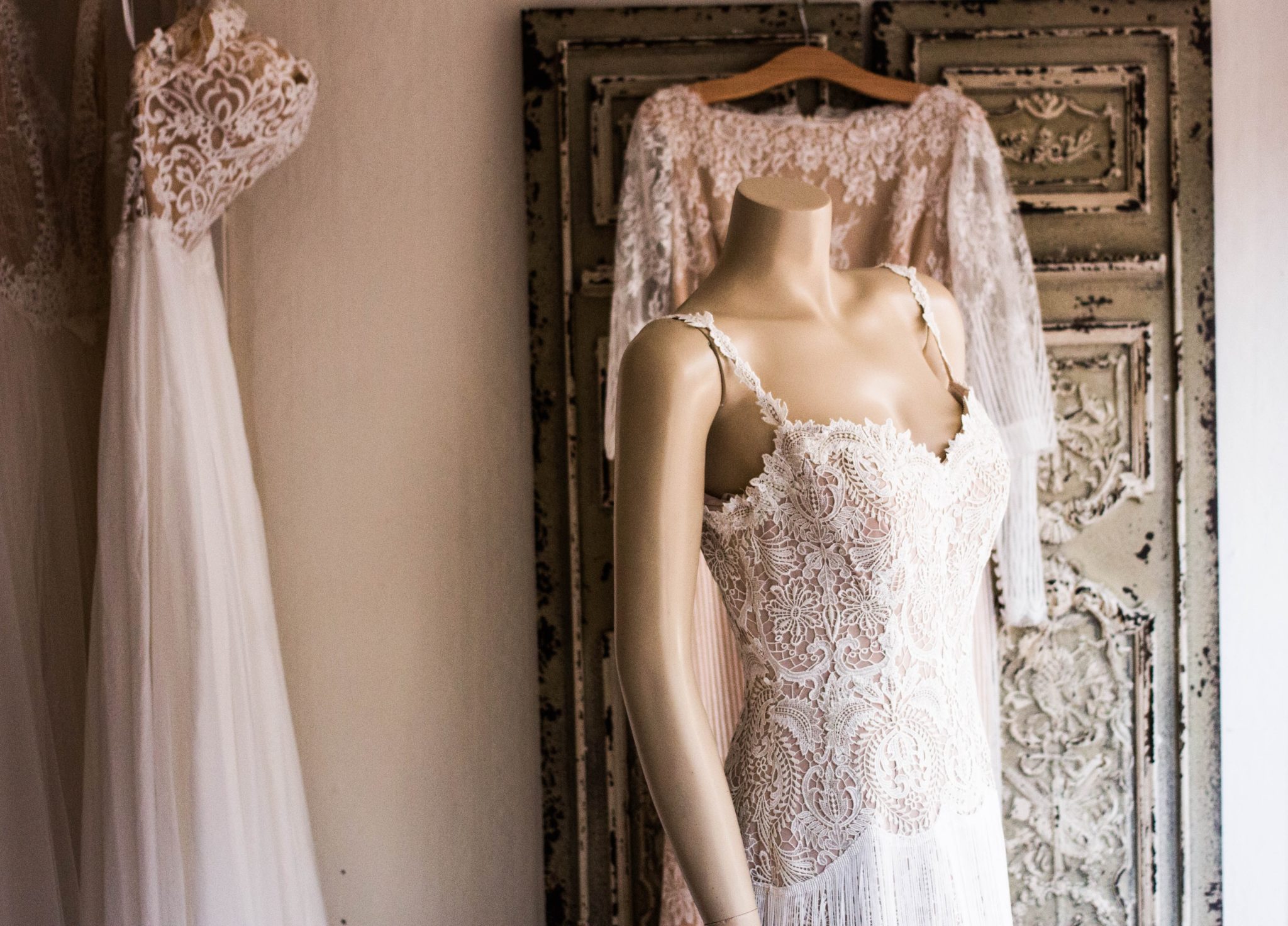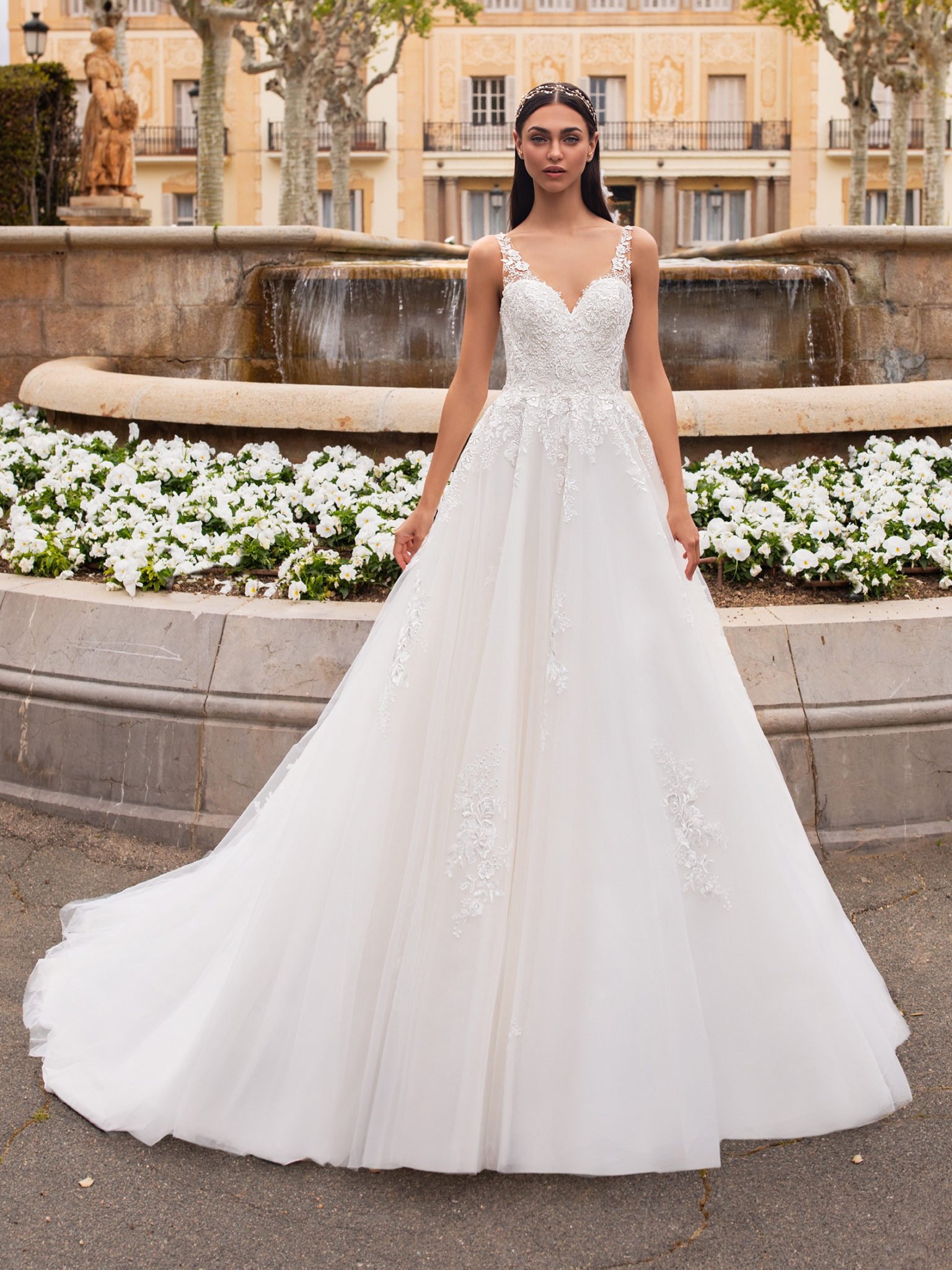 Choose a wedding dress that takes your morphology into account
First, you need to choose the shape of the dress that you want to have for your wedding. By looking at different models, you will know that you want a princess, mermaid, sheath or even empire dress. Then, comes the fitting time and the dress of your dreams is actually not at all the same in reality.
The long-awaited mermaid dress doesn't really match that much. For your morphology a princess dress would be more appropriate… So, in this case, try not to get stuck on your basic idea. Choose a dress that sticks to your morphology.
Don't forget that you will be in the spotlight and all eyes will be on you on the D-Day. So it is essential that your dress sticks to your personality and that you feel comfortable in it.
Be comfortable with your cleavage
Also regarding your neckline, you also have many choices. Whether it is a straight bustier, a boat neck or a bardot one, or even a collar font you will necessarily find the neckline that matches your style and that will highlight your body shape.
Again, do not choose a dress with a neckline that does not make you feel comfortable as it may ruin your day.
For example, do not take a dress with a V-neck if you are not used to wear low necklines. You should rather prefer, in this case, a round or square neck. Prefer the neckline in the back which can be accessorized with pretty jewelry. This is very trendy this season!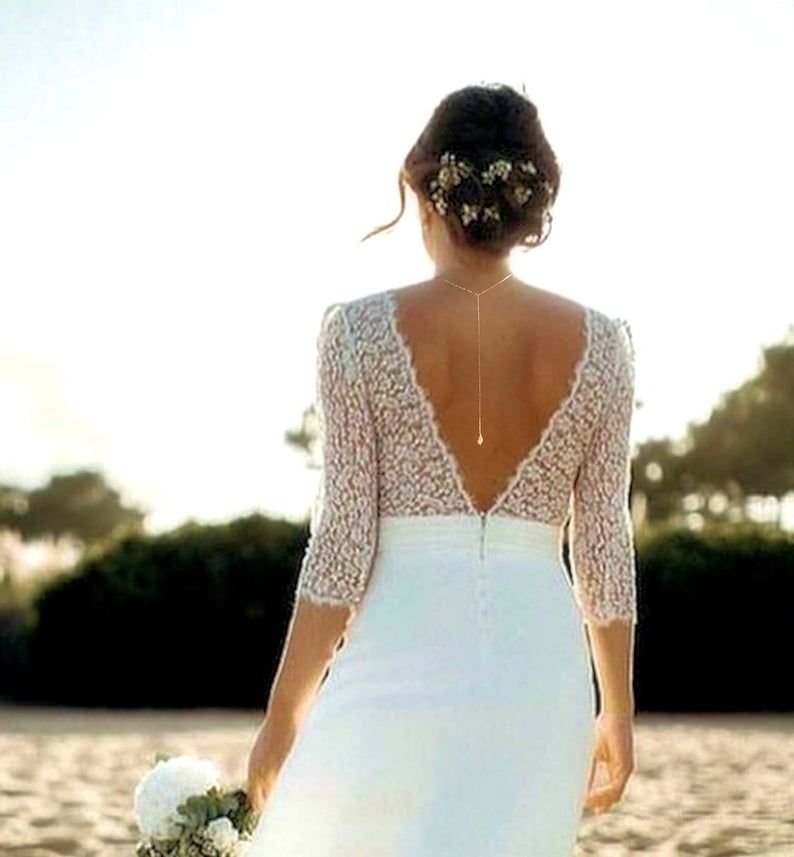 Your dress and accessories must look like you
There is no obligation regarding the model of the dress or the accessories that you decide to wear. You can very well choose a dress without a train, which stops at the feet. You can also choose a short dress. The only condition for choosing your wedding dress is that it really matches your personality. You have to feel beautiful in it!
Next, if you want a dress with a train, there are different kinds ranging from 1 meter to 8 meters long. It is quite difficult to opt for the cathedral train which is the longest. This train, for example, the one worn by Lady Diana during her marriage to Prince Charles in 1981, is over 7 meters long.
Don't worry, there are many much simpler and more suitable trains than the cathedral one. You can opt for a short train called « brush », maximum 1.50 meters long, a semi-long or "court" train up to 3 meters or even a long train called "chapel" which can be up to 5 meters long.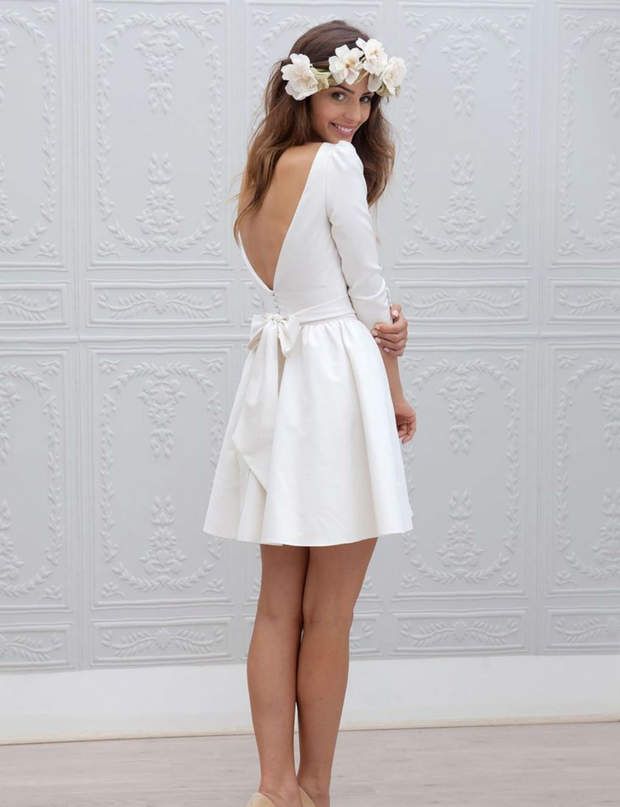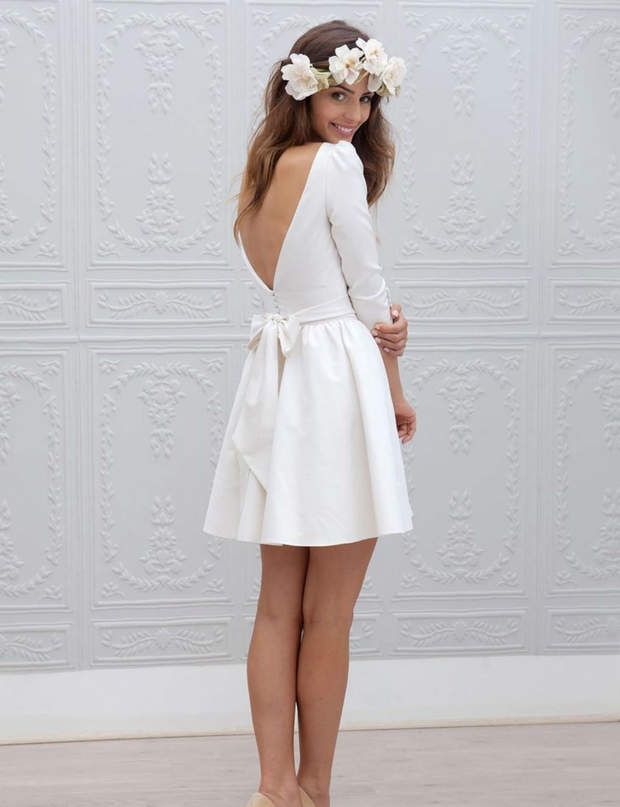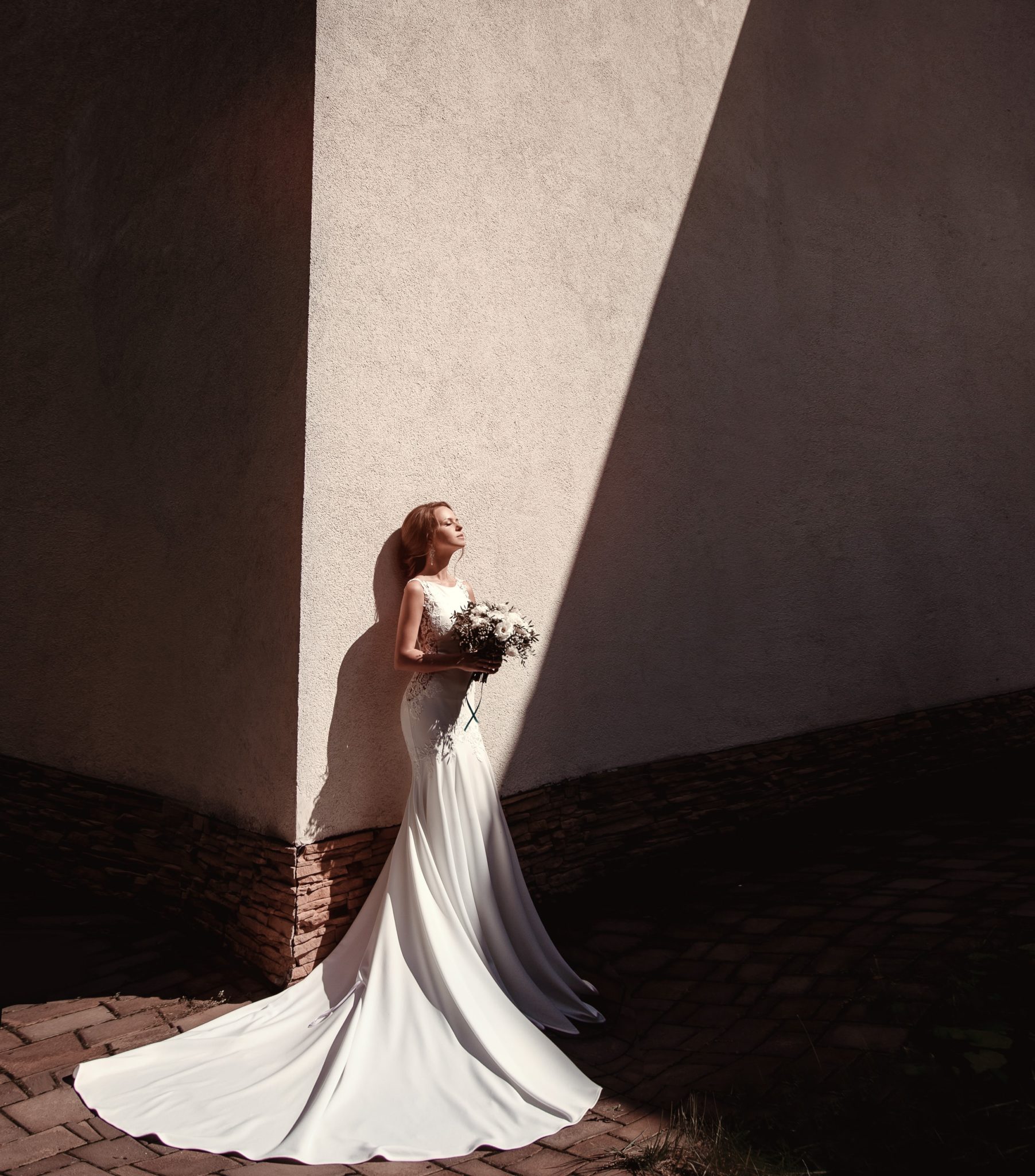 This is exactly the same for the veil !
There are all sizes and for every taste : you can choose a veil that stops at the shoulders or elbows and in this case it is about 75cm long. If you prefer shorter,then the veil called « voilette » will be made for you! It's a very short veil that covers just the face, that's greatl if you want a slightly retro look.
If on the contrary, you dream of a particularly long veil, the veil "waltz" stops at the knees or ankles. Then, same as the train, there is the "cathedral" veil which is the longest but also the least practical because it can be up to 3.5 meters long.
However, wearing a veil is not the wish of all brides. If this is your case, you can decorate your hairstyle with a diadem, some pretty brooches or a crown of flowers.
Whether for the train or the veil, there is no obligation every bride does as she wants. There is no rule to respect except your taste and your feeling. Always remember that you need to feel comfortable. Don't push yourself to wear things that don't fit you.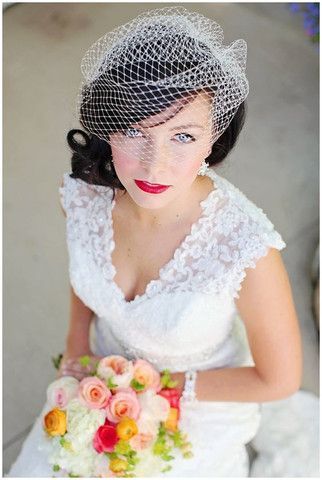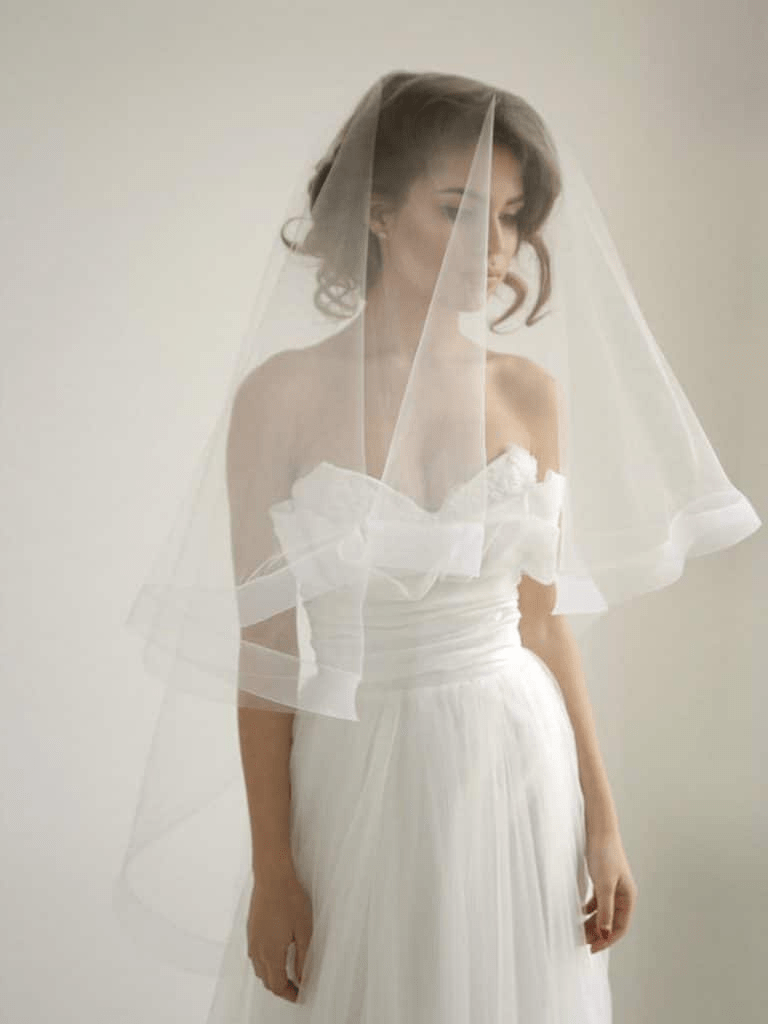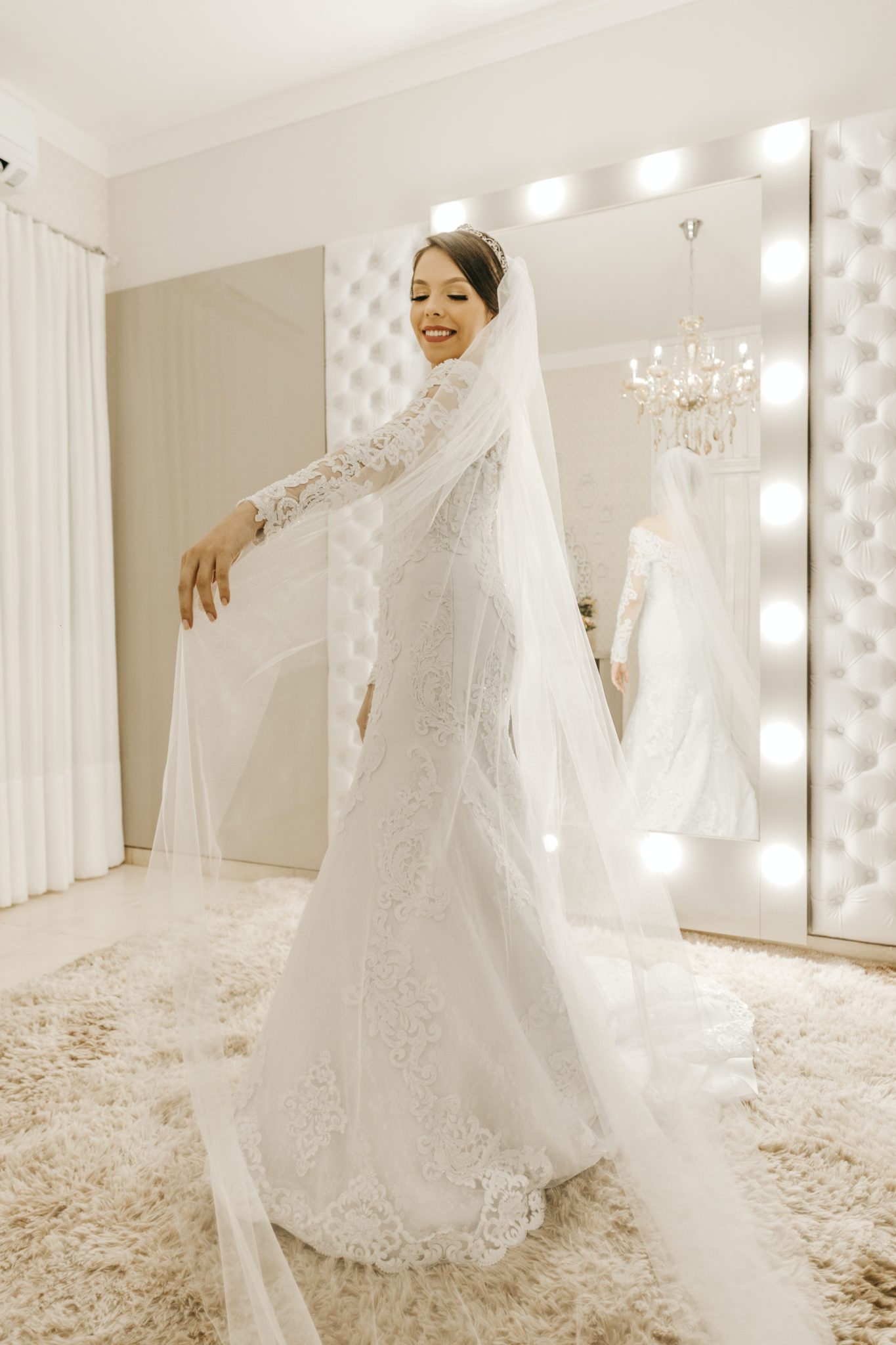 Trust your loved ones
It is very important to try on the dresses accompanied by a few relatives so that you can be advised in the best possible way. The critics will be constructive and you will know right away when you find the dress that is made for you by seeing the emotion on their faces.
Be careful, don't go to your fitting with too many people. Having many advice could not help you but stress you instead !Choose 2 or 3 people you trust to experience this emotional moment, like your bridesmaids and your mom for example.
Do not panic if you do not find your dress at the first fitting, each bride is different and love at the first sight is not for everyone ! Take the time to do several fittings in different shops, take a step back on the dresses you have tried and on what you want and you will end up finding THE dress !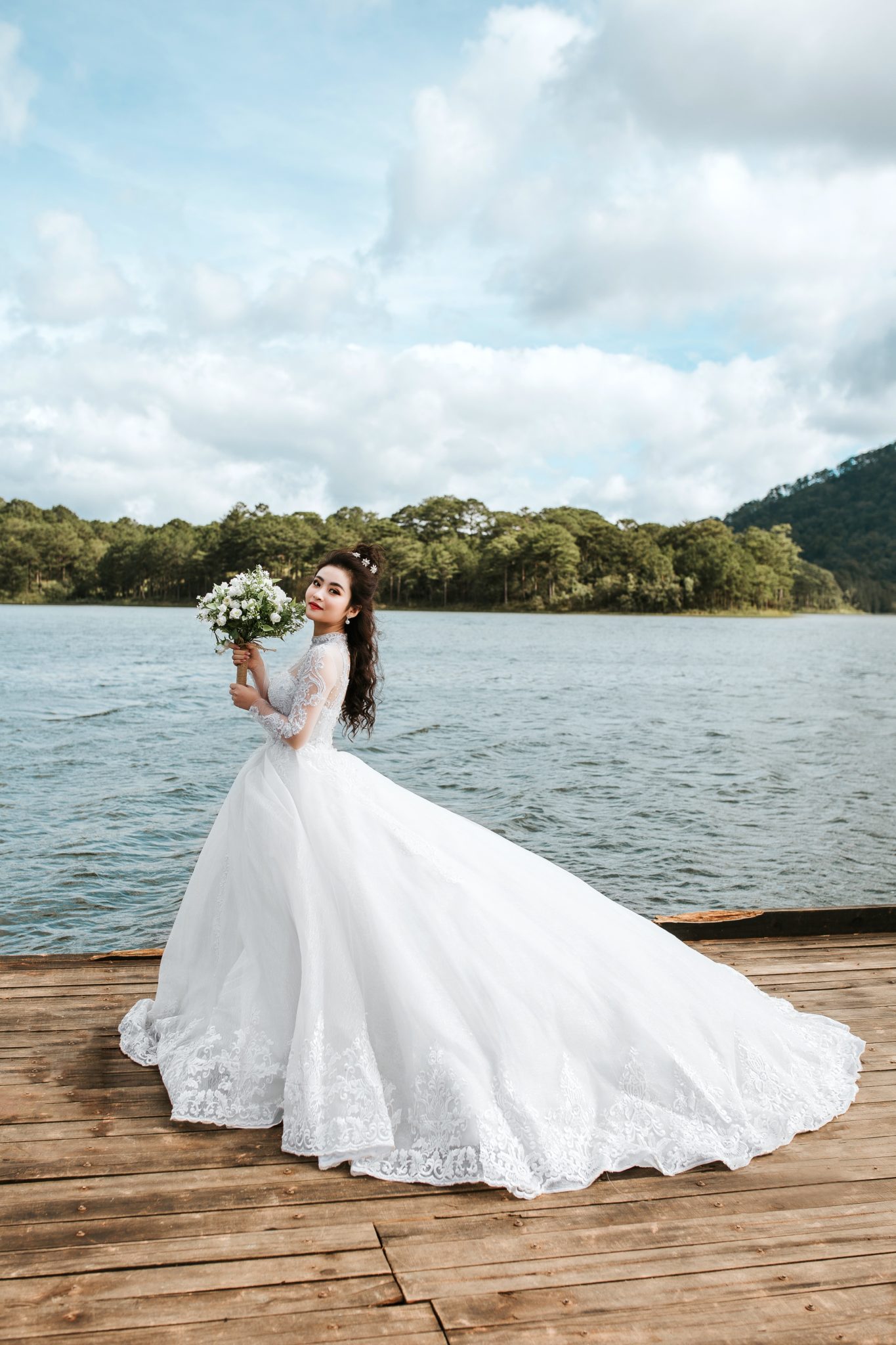 Enjoy yourself !
You understood, there are no rules to follow when choosing your  wedding dress. Besides, the traditional white dress can be replaced by a colorful dress, discover the color trends for the 2020 season and the possibilities you have if you want to get out of the ordinary path.
The best is to anticipate as much as you can the purchase of your dress so that you have time to make the right decision. Wait until you have found THE dress made for you, the one that will be obvious.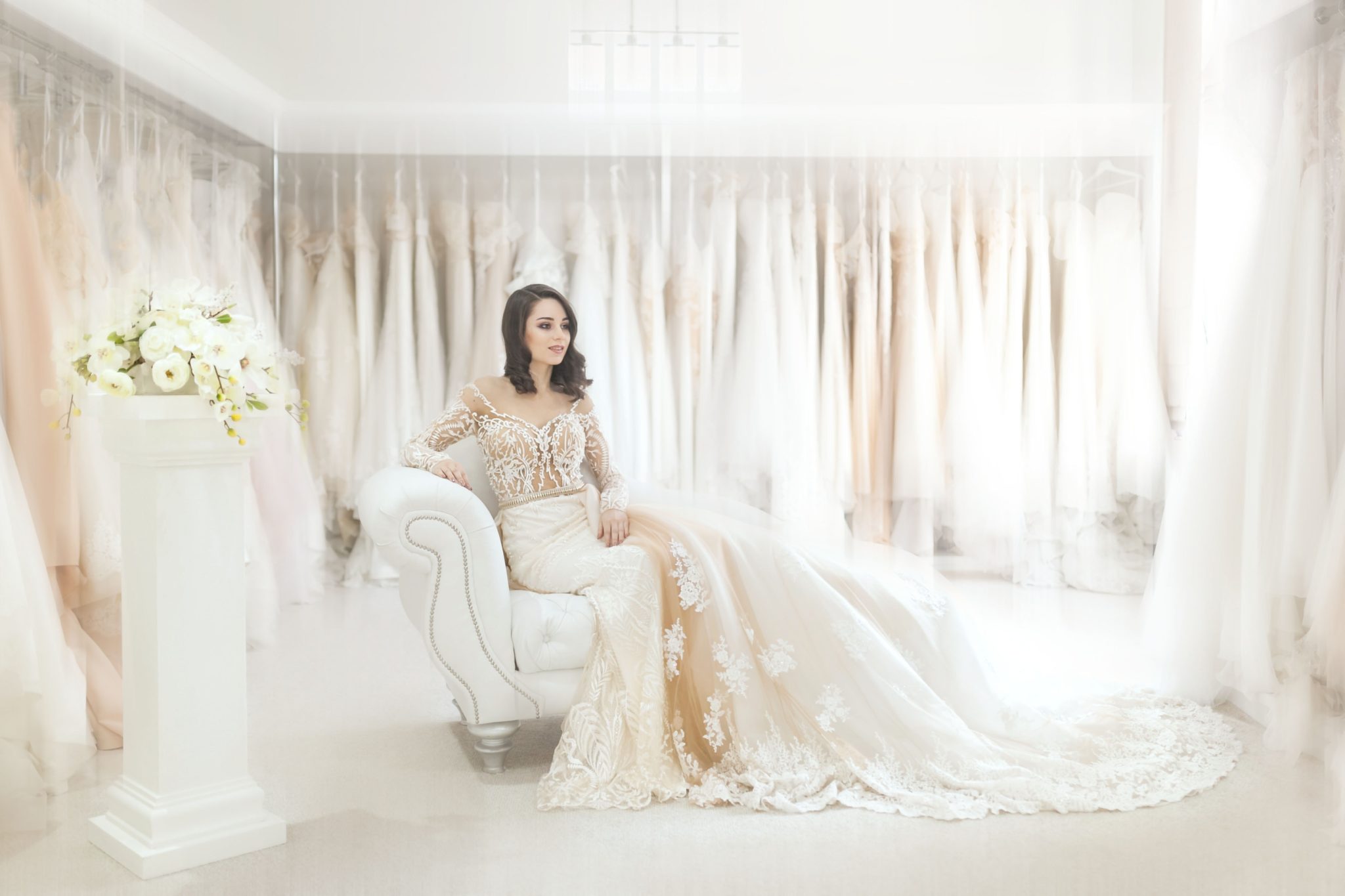 And please, do whatever that makes you happy for your wedding dress ! Never forget that you are the queen of the day !